Registration for this event has passed
The current unrest in Hong Kong is one of the most closely observed ongoing situations in global affairs this year. And given the city's vital role in facilitating global commerce and trade - through not only its logistical hub status and its role as a focal point for expat business operations, including those from B.C. - how the protests and government countermeasures impact one's ability to do business there will be just as closely watched as the situation's geopolitical significance. Our panel discussion aims to help you understand the situation and navigate in this increasingly delicate environment.
Cost:
BIV Subscribers and HKCBA Members: $20
Non-Subscribers: $25
Panelists
Ian Young, Vancouver Correspondent, South China Morning Post
Ian Young is the Vancouver correspondent for the South China Morning Post, Hong Kong's leading English-language newspaper. He worked for Australian newspapers and the London Evening Standard before arriving in Hong Kong in 1997, one month before the colony's handover to China. He has worked for the SCMP ever since. There he has won or shared awards for excellence in investigative reporting and human rights reporting, and the HK News Awards Scoop of the Year. He held senior positions including International Editor before moving to Vancouver with his wife in 2010.
Yves Tiberghien, Professor of Political Science, Director Emeritus, Institute of Asian Research, Co-Director, Center for Japanese Research, Executive Director, China Council, UBC
Yves Tiberghien is a Distinguished Fellow at the Asia-Pacific Foundation of Canada, a visiting professor at Tokyo University, and a visiting Professor at Sciences Po Paris. Yves is the founding chair of the Vision 20 think tank coalition. Yves serves as the International Steering Committee Member representing Canada at the Pacific Trade and Development Conference. In November 2017, he was made a Chevalier de l'ordre national du mérite by the French President. Yves' research focuses on the comparative political economy of China, Japan, and Korea and on the transformation of the global economic order in the context of the rise of China. He is currently finishing a book titled Up for Grabs: Disruption, Competition, and the Remaking of the Global Economic and Environment Order.
Ken Su, National Leader, China Business Network, PwC Canada
Ken Su leads PwC's Asia-Pacific Deals Initiative with particular focus on China. Ken has been at PwC advising clients since he joined the firm in 1995. He has recently returned to the Canadian Deals and Consulting team after spending 12 years in PwC's Shanghai and Beijing offices where he was a founder of PwC's Outbound Investment Services group which was the first dedicated team of its kind focused on advising Chinese clients on overseas investments. He was also PwC China/Hong Kong's Mining and Metals leader, Energy & Utilities Deals lead, as well as the North China Multinational Clients Advisory lead and is now the partner leading transactions and deals for PwC Canada's China Business Network practice. He has authored several white papers and led production of published books on investing in China and is often invited to attend speaking engagements in China and across Asia.
Craig Lindsay, Managing Director, Arbutus Grove Capital Corp.
Craig has over 25 years experience in cross-border corporate finance, investment banking and business development in North America and Asia. He began his career in Hong Kong, and was a Partner with Pacific Rim Ventures Limited, a company engaged in corporate representation, company secretarial, corporate finance and entrepreneurial counseling. In Hong Kong, Craig was a Founder of OneAsia.com Ltd. and helped develop the business from inception to the establishment of offices in Hong Kong, Taipei, Mumbai and Vancouver. Craig is the Founder and CEO of Otis Gold Corp. and a Director of several other TSX-V mining issuers, including VR Resources Ltd., Alianza Minerals Ltd. and Philippine Metals Inc. Prior to Otis, Craig was the Founder, President and CEO of Magnum Uranium Corp. until its sale to Energy Fuels Inc. in July 2009, and prior thereto was a Vice President in the Corporate Finance and Investment Banking Group at PricewaterhouseCoopers LLP. Craig is the Immediate Past National Chairman of the Hong Kong – Canada Business Association and a current Director and Past President of the Vancouver Section of the HKCBA. Craig has a Bachelor of Commerce from UBC, an MBA in Finance and International Business from Dalhousie University and is a Chartered Financial Analyst.
Moderator
Hayley Woodin, Reporter, Business in Vancouver
Hayley Woodin is a multimedia reporter with Business in Vancouver, where she co-hosts and co-produces BIV Today: the only daily podcast in B.C. dedicated to covering business. She appears weekly on Global News Morning and contributes regularly to BIV's print and online publications. In 2018, Hayley spent a month reporting on trade opportunities and business issues in Southeast Asia as one of three journalists in Canada selected as Asia Pacific Foundation of Canada media fellows for 2017-2018.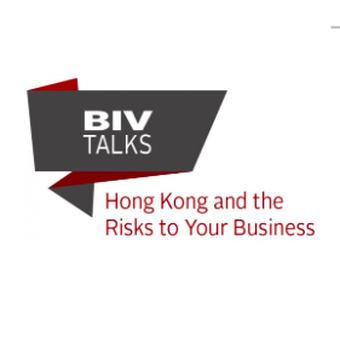 UBC Robson Square Theatre, 800 Robson Square, Vancouver BC V6Z 3B7