Webinar //

Fireside chat with Jeff Nankivell, Consul General of Canada in Hong Kong and Macao
The international business landscape is uncertain and ever-changing in the age of COVID-19 which presents both challenges and opportunities for globally-minded Canadian companies. Join us for an engaging on-the-ground update on trade and investment between Canada and Hong Kong where we will address:
What is the current economic climate in Hong Kong?

How are new policies in Hong Kong impacting foreign business activities?

What are some of the challenges and opportunities Canadian companies currently face?
Date: Tuesday, October 20, 2020
Location: Webinar
Cost: Free
Time:
5:00 pm - Welcome and Introduction by HKCBA

5:05 pm - Brief Presentation

5:15 pm - Q&A

5:45 pm - Wrap-up
About the Speaker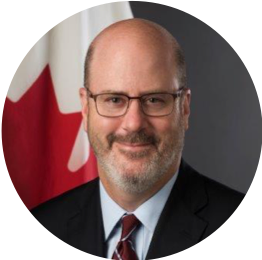 Mr. Jeff Nankivell became Consul General of Canada in Hong Kong and Macao in August 2016.
From 2011 to 2016, Jeff served as Director General responsible for Canada's official development assistance in Asia, first with the Canadian International Development Agency and then with Global Affairs Canada. Jeff has been posted 3 times to the Canadian Embassy in Beijing: in the development assistance section 1991-95 and 2000-2004, and as Deputy Head of Mission (deputy ambassador) 2008-2011. He is fluent in Mandarin. He also held various positions at the Canadian International Development Agency between 1988 and 2008, working on programs related to China, Russia, strategic policy and international financial institutions.
Jeff holds an M.Sc. in political sociology from the London School of Economics, B.A. in international relations from the University of Toronto, and a certificate (one-year program) in Chinese language and culture from the Chinese University of Hong Kong.